I found this newswire today. The Scientologists in Boston are doing a great job!
After seeing the 22nd Anniversary Event for the
International Association of Scientologists
this weekend and hearing what
David Miscavige
had to say on the subject of taking responsibility for society, I am even more interested than ever in getting these anti-drug activities out in the community.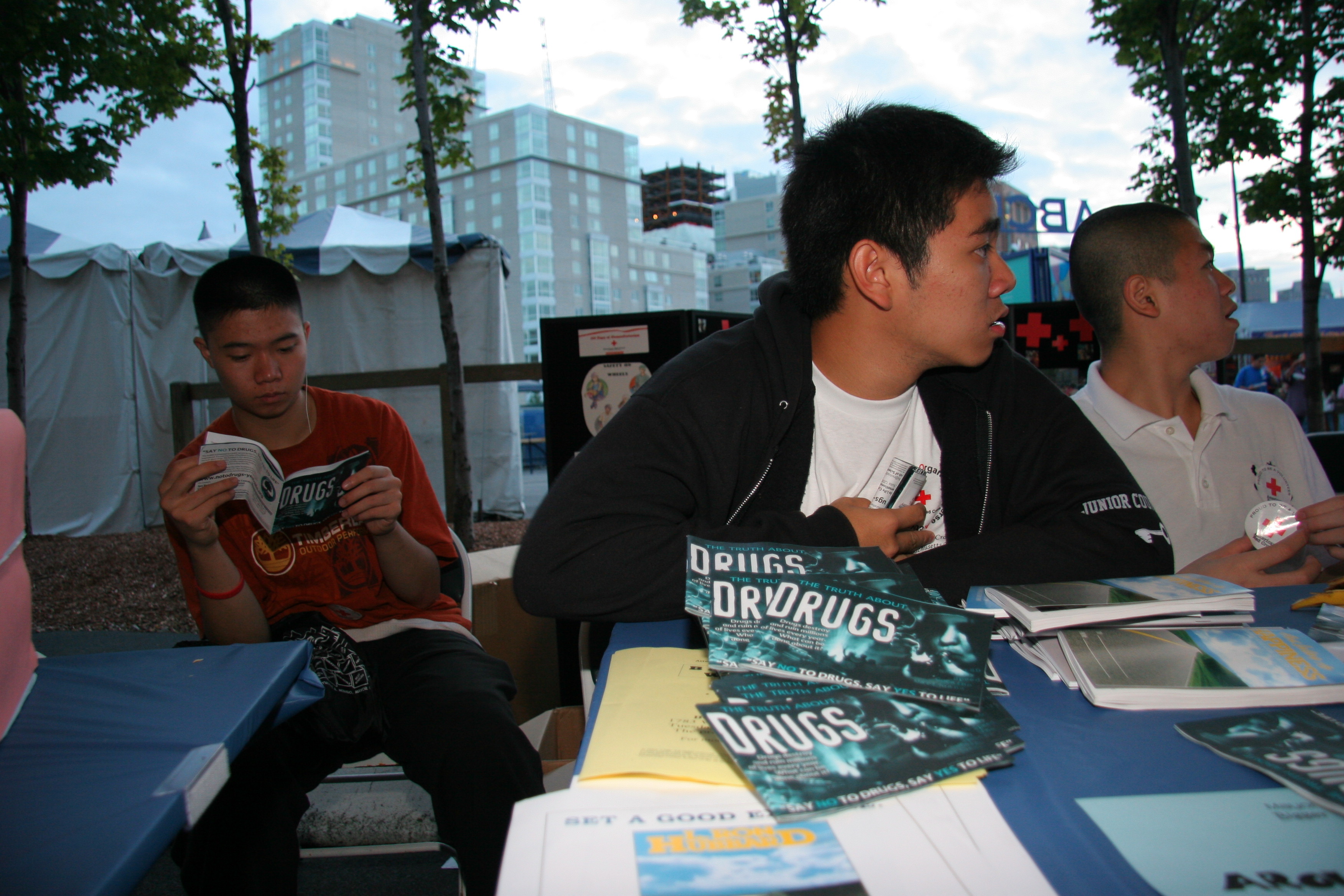 "Say No to Drugs, Say Yes to Life" is a community drug education and drug prevention program initiated by the Church of Scientology International. It educates youth and adults about the facts of drugs so they can make informed choices to remain drug-free
Boston, MA (PRWEB via
PRWeb
) November 2, 2006 -- Feeling that just saying "no" to drugs does little more than just raise a child's curiosity, the Church of
Scientology
has reached out to the community with easy-to-read pamphlets that contain cutting edge research on how street drugs actually harm the body and society.
"Marijuana users would have you and your children believe that you are merely inhaling a benign herb but that is the furthest thing from the truth," said Paul Bradford, the local program coordinator. "This allegedly safe drug contains over 400 known toxins and cancer-causing chemicals, disrupts nerve cells in the brain harming one's memory, damages the immune system."
Along with a booklet on marijuana entitled, "The Truth about Joints," the Church has made available booklets on LSD, ecstasy, crystal meth, crack, heroin, cocaine, painkillers and "kiddie cocaine". The are available at the
Boston Church of Scientology
on 448 Beacon Street, the church's volunteer ministry at 1783 Washington Street and online at
www.notodrugs-yestolife.org
. The booklets are free and for community organizations, government agencies, schools and just plain concerned citizens the Church has produced a Drug Prevention Community Activity Pack. This pack is free and includes a DVD that has the booklets in downloadable format (PDF) for printing and viewing.
"A lot of good-willed citizens and government officials are struggling with the good fight against drugs, and the violence that accompany the drug culture," said Bradford. "I feel that what's really needed is truthful, easy-to-understand data to give children and adults the knowledge they really need to make an informed decisions."
Mr. Bradford challenges all citizens to help stop the drug-related violence and the harmful effects of drugs on our children and society. Contact your " Say No to Drugs, Say Yes to Life" Coordinator to receive a copy of The Truth about Drugs Activities Manual. Or visit
www.notodrugs-yestolife.org
and print the booklets and get started.